Security Solutions in Blairstown, NJ
---
Reliable Home Security System Installation
At Seidel Electric Inc., we understand the importance of safeguarding your home and providing peace of mind to you and your loved ones. As a trusted electrical contracting firm serving Blairstown, NJ, and the surrounding areas, we specialize in professional security system installations. Our team of experts is equipped with the knowledge and expertise to design and install customized security solutions tailored to your specific needs. From state-of-the-art surveillance cameras to smart access controls, we offer a comprehensive range of security system options to enhance the safety of your home. Don't compromise on security when it comes to protecting what matters most. Your safety is our priority, and we are here to help you fortify your home against potential threats.
Our Business Security Solutions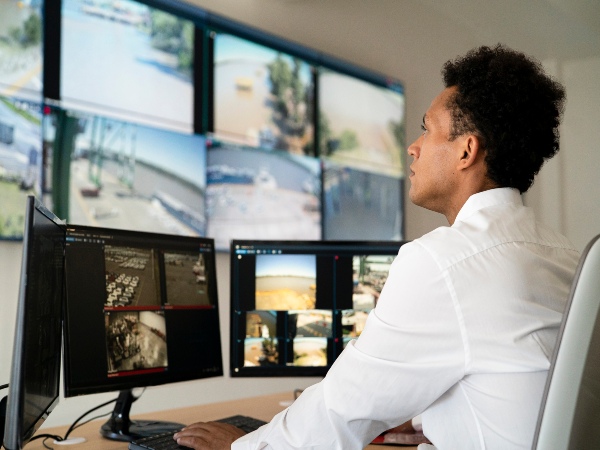 Seidel Electric Inc. offers comprehensive business security solutions to protect your commercial premises and enhance your overall security posture. With these business security solutions, Seidel Electric Inc. ensures that your commercial property is protected with advanced surveillance, controlled access, and integrated technologies, creating a safe and secure environment for your business operations. Our solutions provide robust protection and peace of mind, from advanced surveillance systems to seamless integration with smart home technology. Here are the key business security solutions we offer:
IP Camera – IP cameras utilize network technology to capture high-definition video footage, providing clear and detailed surveillance coverage for your business premises, and allowing for remote monitoring and playback capabilities.
Cloud Network Storage – With cloud network storage, your surveillance footage is securely stored off-site, ensuring data backup, accessibility, and protection against physical damage or theft.
Access Control Systems – Access control systems enable you to restrict entry to authorized personnel, utilizing technologies such as keycards, biometrics, or keypad entry, enhancing the security of your business by preventing unauthorized access.
Video Intercom Systems – Video intercom systems enable secure audio and visual communication between your business's entrance and designated areas, allowing you to verify visitors before granting access.
Smart Home Integration – Seidel Electric Inc. offers seamless integration of your security systems with smart home technology, enabling convenient control and monitoring of security features through a centralized interface.
Top Benefits of Our Security System Services
Seidel Electric Inc. provides top-notch security system services that offer numerous benefits for businesses and homeowners. From enhanced protection to peace of mind, our services are designed to meet your security needs effectively. By choosing Seidel Electric Inc.'s security system services, you can benefit from comprehensive, customized security solutions, advanced technology, and dedicated support, providing you with peace of mind and confidence that your property is well-protected.
Here are the top benefits of choosing Seidel Electric Inc.'s security system services:
Customized Approach – Our team works closely with clients to understand their unique security requirements and tailor solutions accordingly, providing personalized and effective security measures that align with your specific needs.
Advanced Surveillance Technology – We utilize cutting-edge surveillance technology, such as high-definition IP cameras and cloud network storage, to deliver clear, detailed video footage and secure data storage for robust security monitoring.
Prompt Maintenance and Support – Our experienced team offers reliable maintenance and support services for their security systems, ensuring that your systems operate at their best and promptly address any issues or concerns.
Expertise and Professionalism – With years of experience and expertise, Seidel Electric Inc. delivers top-quality workmanship and professionalism in every aspect of our security system services, ensuring reliable and efficient security solutions.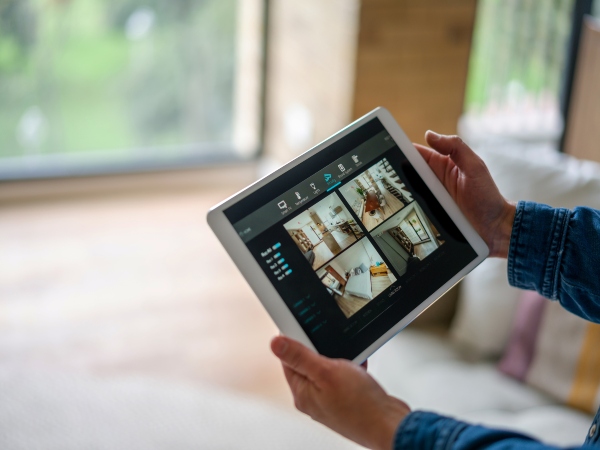 Take control of your home's security with Seidel Electric Inc.'s professional security system installation services in Blairstown, NJ. We prioritize your safety and provide cutting-edge solutions to protect your property and loved ones. With our expertise and commitment to excellence, we design and install customized security systems for apartments and homes that meet your specific needs and budget. Don't leave your home vulnerable to potential threats. Contact us for a free consultation and let us help you enhance the security of your home. Invest in peace of mind and trust Seidel Electric Inc. to be your partner in creating a safer and more secure environment for you and your family.
Service Area
Serving the Tri-state area
Business Hours
Mon - Sat | 9:00 AM - 5:00 PM