Home Theater Installation in Blairstown, NJ
---
Make Your Own Home Theater System With Seidel Electric
Seidel Electric has a team of highly qualified home theater installation experts in Blairstown, New Jersey. We have worked with countless homeowners around the Tristate area to help them design and install the home theaters of their dreams. We can help install a basement home theater with luxury seating or a home theater system in your living room that doesn't take up too much space. Whatever type of home theater ideas you have, we can help you turn them into a reality. Learn more about our home theater installation services.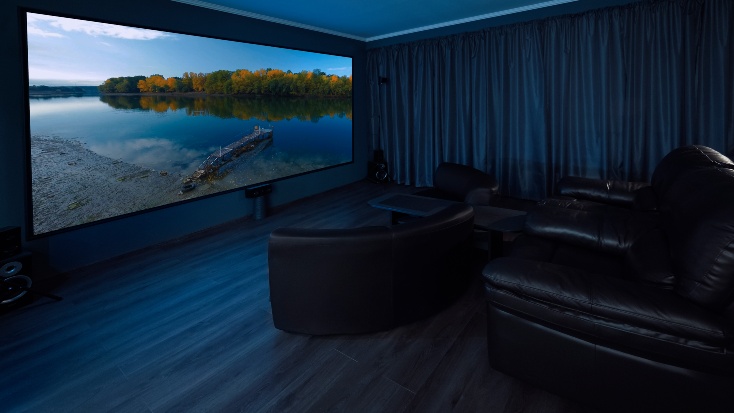 Everything You Need for a Home Theater
A home theater is made up of several different components, from the seats to the screen. We make it shockingly easy to pick out each piece of your home theater system. Our team works with the best home theater system suppliers found anywhere. We can help you find the equipment you need, install all of it, and even set up a home theater power manager. Some of the equipment we can supply for your home theater includes:
Projectors
Screens
Surround Sound Speakers
Theater Seating
Lighting Controls
A Universal Remote
An A/V Receiver
A Custom Home Theater Design For Everyone
When you think of sitting down with the family to watch the latest blockbuster in your new home theater, what do you envision? Whatever that is, we can help you design it from start to finish. Our expert home theater electricians have installed more home theaters than they can count, so they'll be able to help you understand what to expect every step of the way. Our home theater installation process involves:
Design: One of our uniformed home theater design specialists will meet with you to help you plan every aspect of your home theater, from laying out the room to selecting a multichannel home theater multichannel speaker system.
Equipment: With our connections to the home theater equipment industry, we can help you get the highest quality projectors, screens, and theater seating at the fairest price possible.
Installation: Our installation team will transport all the equipment to your home, clear the space and install it.
Setup: Once all the equipment is installed, our electricians will perform any necessary wiring and setup. That includes everything from connection A/V receivers to programming universal remotes.
Testing: Once everything is set up, we will test each piece of equipment to ensure everything is working exactly as it should.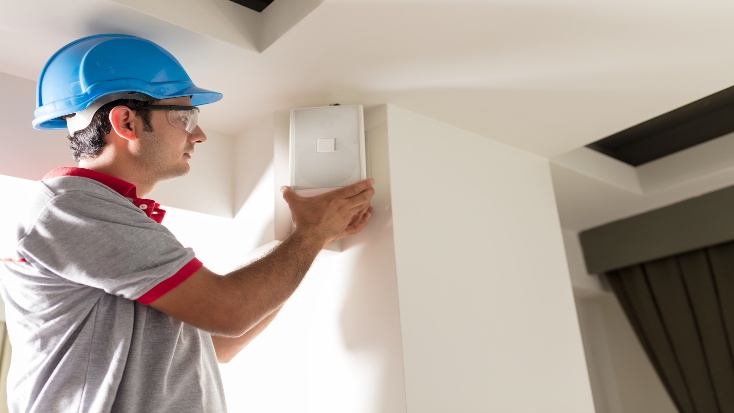 Home Theater Equipment Replacement and Repairs
While we are most well-known for your home theater installation services, our experts can help you with various home theater services. Even if you don't need to install a whole new home theater, we are here for you. We can help you replace a single piece of equipment, such as a projector, or offer you repair services if you have electrical problems related to your home theater.
Get a Free Home Theater Installation Estimate Now!
Seidel Electric
has been the leading name in the Tristate area since 1944. Our business has passed hands through three generations of Seidels. As a family-owned business, we are dedicated to serving families in the area with the most straightforward and reliable services found anywhere. All our products, services, and repairs are supported with a one-year guarantee because we believe in the quality of our products and services. On top of that, we offer free estimates for all electrical services, including home theater system installation. Get your
free home theater installation estimate
now!
Service Area
Serving the Tri-state area
Business Hours
Mon - Sat | 9:00 AM - 5:00 PM