---
Commercial Electrical Contractors in Blairstown
Top Commercial and Industrial Contractors
Seidel Electric is Blairstown's premier commercial and industrial electrical contractor. With a team of experienced and knowledgeable contractors, we can provide quality services for any project in the area. From small-scale jobs to major installations, Seidel Electric has the experience and expertise to get the job done right. Whether your business is looking for a new wiring system, lighting upgrades, or any other type of electrical service, we can provide a reliable and professional solution. Contact us today to get your service estimate.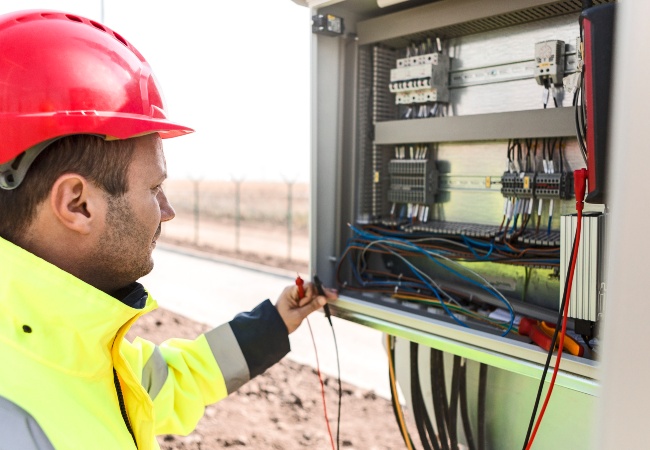 Why Choose Seidel Electric for Electrical Services
Seidel Electric has been serving the community of Blairstown since 1944. With decades of experience, our family-owned business is proud to be the area's go-to resource for commercial and industrial electrical services. We know that businesses need electricity to function, and we prioritize efficiency and safety to ensure that our clients can keep their businesses running smoothly. Our trucks come fully stocked with thousands of parts, so you'll never have to worry about your electrical service getting postponed.
At Seidel Electric, we offer a full roster of commercial and industrial electrical services for businesses and commercial facilities. We can provide electrical services for facilities like:
Office buildings
Hotels
Government buildings
Medical facilities
Restaurants
Retail stores
Our team at Seidel Electric is highly trained and certified to ensure that our services are up to date and industry standard. We use state-of-the-art technology for all of our projects to make sure that your installation or upgrade exceeds your expectations. We have experience in all aspects of electrical repair and installation, including:
Design, Build, and Engineering Services: If you're implementing a new wiring system or upgrading an existing one, we can help with the design and engineering process. In addition to making sure everything is up to code, we'll design the system according to your needs and the specific requirements of your project.
Fire and Security Systems: Fire and burglary are major threats to businesses, but with our fire and security system services you can make sure your facility is protected. We will install the system according to code and ensure that it's reliable and effective. Whether your business needs a comprehensive sprinkler system, motion detectors, or surveillance cameras, you can rely on Seidel Electric.
Backup Power Systems: In the event of a power outage, storm, or other emergency, a backup power system can make sure that your business stays up and running. Seidel Electric can help you set up the right system for your facility so you will never have to worry about unexpected downtime or safety risks.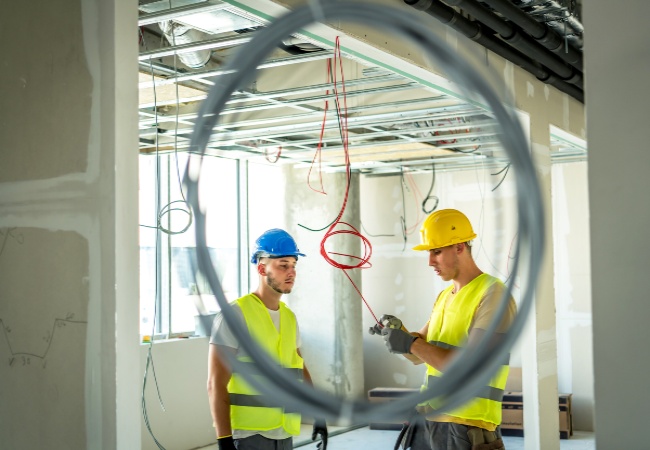 Contact Us for Electrical Services in Blairstown
If you're looking for comprehensive electrical services in the Blairstown area, Seidel Electric is the team to call. Our experienced contractors are dedicated to providing quality services for any commercial or industrial electrical project.
Give us a call
today to learn more about our commercial electrical services and get a service estimate for your business.
Service Area
Serving the Tri-state area
Business Hours
Mon - Sat | 9:00 AM - 5:00 PM