Generator Assistance in Blairstown, NJ
---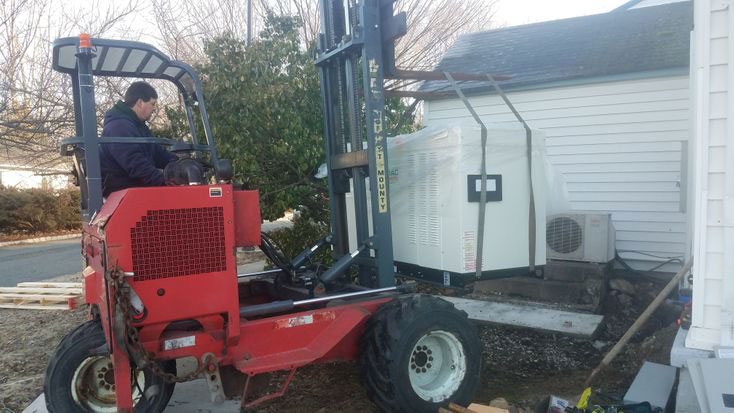 Power station issues, strong thunderstorms, and short circuits are just a few of the potential causes of a power outage. No matter what the reason is, Seidel Electric Inc. is committed to servicing your generator to keep your home sanctuary or business running during blackouts in Warren County.
How Does a Home Standby Generator Work?
Generac Power Systems Standby Generator Review
We install, service, and repair products made by Generac, a proven leader in the generator industry. As a Generac Power Pro Partner, we continue to meet the strict standards set forth by Generac. Our partnership with this top brand gives us the buying power to offer you fair market prices on generators.
Along with installation and
repair services
, we also offer our customers the innovative
Mobilelink Wi-Fi Remote Monitoring Program
. This generator concierge service continually monitors your generator in real-time through our generator fleet dashboard. By regularly monitoring the status of your system, we can make sure that it's running properly. This is a free service with all of our standby power solutions.
You can rest easy knowing that all local, state, and national electrical codes will be closely followed and that we will obtain all of the permits necessary to perform each job. We also make sure to follow the required plumbing codes when making fuel connections, which results in a safe and reliable installation process.
We help save you time and money by partnering with reputable natural gas providers and local propane companies to provide you with power and hook up your Generac standby generator. If necessary, we can even perform service calls before major storms to ensure that your unit is operating at a high level. This proactive approach helps to ensure that your generator will start up when you need it the most to keep your family safe during a power outage.
We power life.
We offer a wide selection of high-quality products, including:
Business standby generators
Portable generators
Transfer switches
Pressure washers
Parts and accessories
Service Area
Serving the Tri-state area
Business Hours
Mon - Sat | 9:00 AM - 5:00 PM