Natural Gas Generators in Blairstown, NJ
---
We Specialize In Natural Gas Generator Installation
When it comes to protecting your home or business from the unpredictable nature of power outages, Seidel Electric Inc. is here to provide you with reliable backup power solutions. As a trusted electrical contracting firm serving Blairstown, NJ, and the surrounding areas since 1944, we understand the importance of having a dependable power source. Our portable natural gas generators offer a seamless and efficient solution to keep your lights on, appliances running, and essential systems operational during any storm or outage.
What Is a Natural Gas Generator?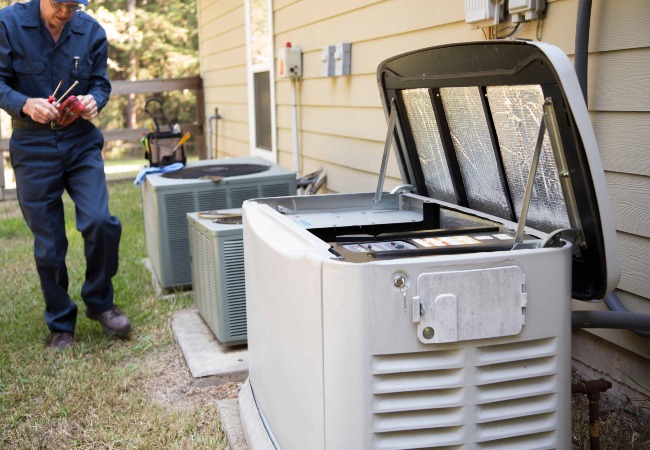 A natural gas generator is a type of backup power system that utilizes natural gas as its fuel source to generate electricity. It is designed to provide an alternative power supply during electrical outages or when the main power grid is unavailable. The generator consists of an internal combustion engine that operates by burning natural gas to drive a generator and produce electrical energy. The combustion process is initiated by a spark plug, similar to a gasoline engine, which ignites the natural gas-air mixture within the engine. As the gas burns, it creates high-pressure gases that move pistons, converting the energy into mechanical power. This mechanical power is then transferred to the generator, which uses electromagnetic principles to produce electrical power. The electricity generated can be used to power various appliances, systems, and devices within homes, businesses, or other facilities.
Reasons to Install a Natural Gas Generator
Installing a natural gas backup generator offers numerous benefits and can be a wise investment for both residential and commercial properties. The top reasons to consider installing a small gas generator include the following:
Reliable Backup Power – Natural gas generators provide a reliable backup power source during electrical outages, ensuring that essential systems and appliances in your home or business can continue functioning seamlessly.
Cost-Effective Operation – Natural gas is often more affordable than other fuel options, such as diesel or gasoline, making natural gas generators cost-effective for long-term power solutions.
Continuous Fuel Supply – Natural gas is delivered through pipelines, ensuring a continuous fuel supply without the need to store or refuel bulky fuel tanks, providing convenience and peace of mind.
Cleaner Emissions – Natural gas is a cleaner-burning fuel compared to diesel or gasoline, resulting in lower emissions of pollutants, contributing to a healthier and more environmentally friendly energy solution.
Seamless Integration – Natural gas generators can be seamlessly integrated into your existing natural gas supply line, allowing for a straightforward installation process and eliminating the need for additional fuel storage.
Remote Monitoring and Control – Many modern natural gas generators offer remote monitoring and control capabilities, allowing you to conveniently monitor and manage your generator's performance and settings from anywhere.
Features of Natural Gas Generator
When considering a natural gas generator for your power needs, it's essential to explore its features and benefits. Here are the notable features of natural gas generators, rated from 65 to 6520kW and powered by Cat engines:
Fuel efficiency and low life-cycle costs
Easy to specify, permit, install, and test
Diverse range of factory-designed options
Emissions compliance with worldwide regulations
Efficient transient response and steady-state performance
Single source and turnkey support from the Cat Dealer Network
Generator Services We Provide
Seidel Electric Inc. offers a range of natural gas home renovation services to enhance your living space. The key services we provide include:
Installation – Seidel Electric Inc. specializes in the professional installation of natural gas systems, including appliances, heating systems, fireplaces, and more, ensuring safe and efficient operation in your home.
Repair – Our experienced technicians are equipped to handle any natural gas system repairs, promptly addressing issues and restoring functionality to keep your home running smoothly and safely.
Maintenance – Regular maintenance is essential for your natural gas systems' optimal performance and longevity. Seidel Electric Inc. offers comprehensive maintenance services, including inspections, cleaning, and tune-ups, to ensure peak efficiency and safety.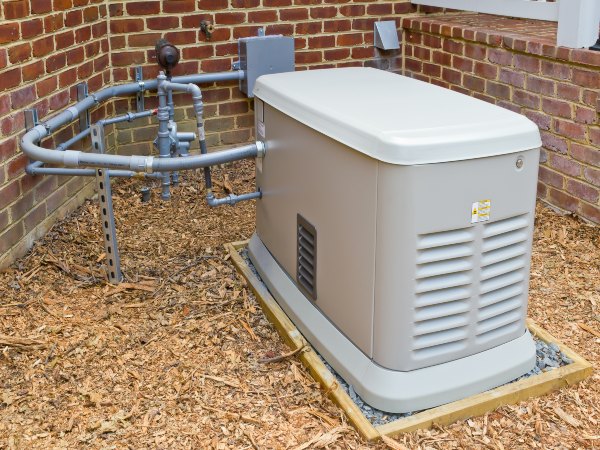 Don't let power outages leave you in the dark. Seidel Electric Inc. is your reliable partner for natural gas generators in Blairstown, NJ, and the surrounding areas. With our extensive experience, commitment to quality, and partnership with Generac Power Pro, we deliver top-of-the-line equipment and unparalleled service. From installation to maintenance and repair, our skilled technicians have got you covered every step of the way. Take the proactive step towards safeguarding your home or business and contact us for a free consultation.
Service Area
Serving the Tri-state area
Business Hours
Mon - Sat | 9:00 AM - 5:00 PM