Where Is the Best Place to Install a Generac Generator?
---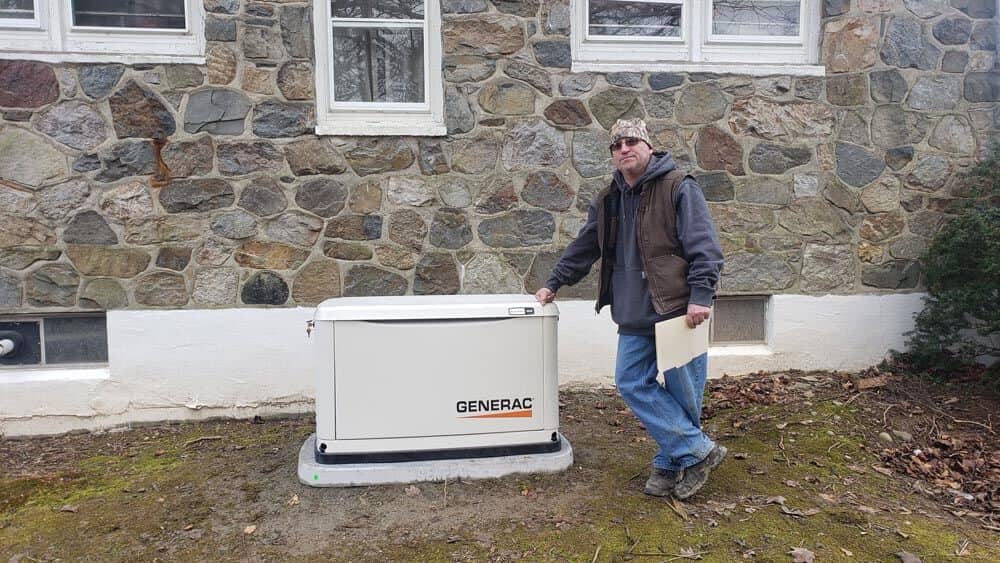 When you invest in a Generac generator, you need to ensure that it is installed properly. Generac generators are reliable power sources that can keep your home and business running in event of a power outage. But, if it is not installed in the right place, it can fail to provide backup power when you need it the most. In this blog post, we will discuss the best place to install a Generac generator so that you can rest assured that you have a reliable source of backup power in case of an emergency.
Factors to Consider
Deciding the right location to install your Generac generator can be an intimidating process. Here are some key factors that you should consider in order ensure that your power needs are adequately met without any additional complications down the road:
Safety
When choosing where to install your Generac generator, there are a few factors to consider. The first and foremost factor is safety. You want to install your generator in a location where it can safely operate without posing a risk to your family or your neighbors. According to Generac, the generator should be installed 18 inches (1.5 feet) from any wall or combustible surface and at least 5 feet from any opening into the house, such as windows, doors, or vents. There should also be 36 inches or 3 feet in front of the generator for servicing room.
Accessibility
Another factor to consider when installing your Generac generator is accessibility. The generator should be installed in a place where you can easily access it for routine maintenance and servicing. Keeping your generator clean and properly maintained is essential for its performance and longevity, so make sure your generator is in a location that allows for easy access.
Noise
It's also important to consider noise when determining where to install your generator. Generac generators are designed to run quietly, but they still produce some noise. The ideal location for your generator should be away from living spaces or areas where people gather, such as patios and decks.
Fuel Source Proximity
One final factor to consider when choosing where to install your Generac generator is the proximity of the fuel source. Depending on the model of your generator, it may run on natural gas or propane. In either case, you want to make sure that the fuel source is accessible and located close enough to the generator for efficient operation.
Regulations and Requirements for Your Generator Placement
According to the National Fire Protection Association (NFPA) and the utility company's policy in your area, there are codes that govern the installation of a generator. Make sure to research and follow those codes for a trouble-free installation. Keeping the manufacturer's guidelines in mind will also help ensure your generator runs correctly.
Risks of Improper Location of Your Generac Generator
Improper placement of the generator can result in dangerous consequences such as carbon monoxide poisoning, electrical shocks, and even fires. Carbon monoxide is a silent killer that can quickly fill your home if the generator is installed indoors or in an enclosed area. Electrical shocks are also possible if the generator is located in wet or damp areas. It is best to place the generator outside, in a dry, well-ventilated area away from your home. Only a licensed installation technician can ensure the safety of your home and family.
Schedule a Consultation with Seidel Electric Today!
Installing your Generac generator in the right place is essential for ensuring reliable backup power in case of an outage. For any assistance with the installation of your generators, contact Seidel Electric, a certified Generac dealer in Blairstown, NJ, at (908) 362-6191. With the proper installation, your Generac generator will provide you with peace of mind and security, knowing that you have a reliable backup power source for your home or business.