RV and Camping Generators: Powering Outdoor Adventures
---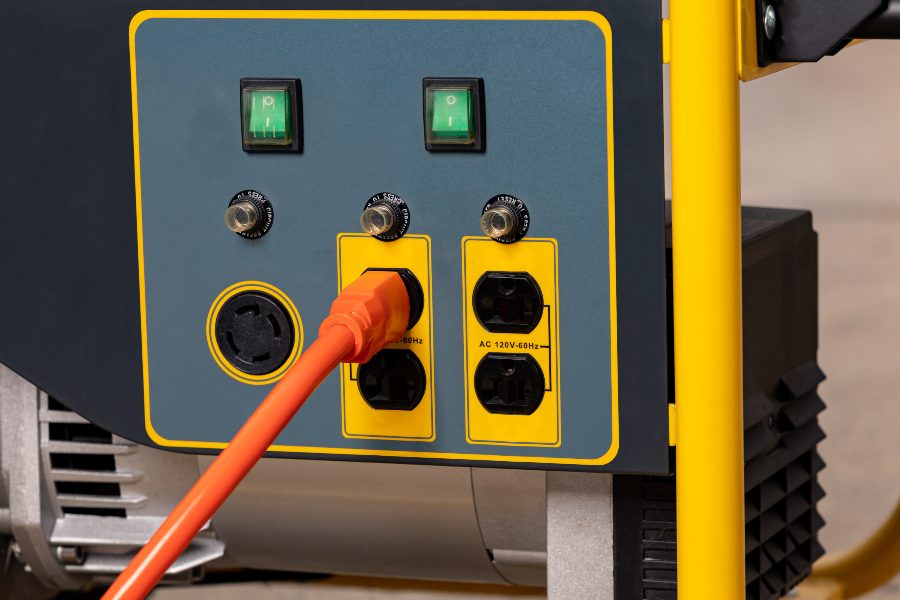 The appeal of reconnecting with nature is undeniable. Whether you're anticipating a relaxing family camping trip or an exciting RV adventure, there's nothing quite like exploring the great outdoors. However, even if you're miles from civilization, you don't have to rough it without electricity. That's where generators for RVs and camping come into play. Consider the applications for camping with a generator and the benefits of adding this reliable power source to your packing list.
Why You Might Need a Camping Generator
People use camping generators for many reasons, including:
Charging devices: In our connected world, keeping your portable electronics charged at all times is practically a requirement. A camping generator ensures your family's smartphones, laptops, cameras, and other gadgets remain operational, keeping you connected even in the wilderness.
Running small appliances: You don't have to compromise on comfort just because you're camping. A quiet generator can power a coffee maker, mini-fridge, or other small appliances for a touch of home on your outdoor adventure.
Running power tools: If you enjoy completing DIY projects while camping, use your generator to power drills and saws. Just be aware that you'll need a more robust power source if you have tools larger than this.
Lighting: A well-lit campsite after dark improves safety and creates a pleasant ambiance. Generators for RVs and camping provide a consistent power source to keep your site illuminated throughout the night.
Powering medical devices: Camping doesn't have to be off-limits for those who rely on portable oxygen concentrators, nebulizers, or CPAP machines. A dependable generator ensures these essential medical devices remain functional, allowing everyone to enjoy the adventure.
Benefits of Choosing a Camping Generator
While other power sources like solar panels and hand-crank chargers are available, a camping generator may be the best choice if you're looking for these benefits:
Reliable source of electricity: Generators offer a consistent and dependable power supply, eliminating the risk of being stranded without electricity in a remote location.
Quiet operation: A quiet generator for camping is designed to operate with minimal noise, preserving the tranquility of your natural surroundings.
Versatility: RV generators aren't just for camping. Their versatility allows them to be used during outdoor parties, emergency situations, and more.
Ease of transportation and storage: Modern generators are designed with portability in mind. Their compact design and lightweight nature make transport and storage hassle-free.
Cost-effectiveness: The ability to provide long-term utility and serve multiple purposes make camping generators a cost-effective addition to your outdoor equipment.
Partner With Seidel Electric Inc.
Seidel Electric Inc. specializes in generators of all kinds. As an authorized reseller of Generac generators, we can set you up with a high-end camping generator for all your outdoor adventuring needs. We aren't just here to sell you a product—we're committed to powering your life in every sense of the word. To explore the best camping generators for your needs, please contact us at (908) 362-6191 today. We have proudly served the Tri-State Area since 1944.