Can A Generac Generator Be Installed In A Garage?
---
Can a Generac generator be installed in a garage?
In a word, no. Running a generator in a confined location is never a good idea. It's just not worth it to take the chance. It's possible for exhaust gases that include carbon monoxide to get into your house if you're not careful. A standby generator requires proper ventilation and even a garage with the door open is an unsuitable location.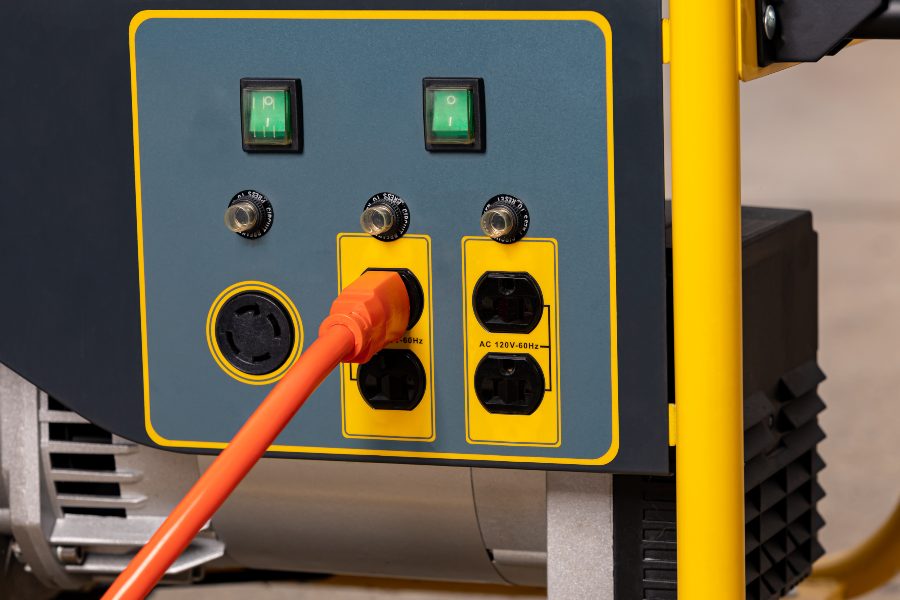 Choosing the location for your new home standby generator is an important decision, but one that is straightforward. For the generator to perform efficiently, it should be installed on stable ground that is not flood prone or subject to snow drifts. The exhaust gases from a generator contain carbon monoxide, so proper ventilation is crucial.
It's best to pick a location where the prevailing winds will blow the fumes away from the house. Also, you should keep the generator away from bedrooms, living areas, and any other location where noise would bother the family or the neighbors.
Do not place your generator under an overhang, in a breezeway, or in recesses blocked by trees, shrubs or other vegetation. He generator should also be protected from pets, animals, people, and traffic.
Most generators are installed on concrete pads, and the best location is one that is near the main electrical panel. Gas and electric utility companies require minimum clearances between their equipment and equipment belonging to other companies or the homeowner. A propane backup generator requires a minimum distance between the tanks fill valve and the generator.
Standard required clearances include five feet from any house opening and three feet from any flammable materials. National Fire Prevention Association codes, house siding materials, and manufacturer certifications govern the minimum distance between the home and the back of the generator. Eighteen inches is the new standard, but local code authorities have the final say.
It's crucial to make sure that your installation follows all building codes and permitting authorities. While local ordinances may vary from standard codes, our installation teams know how to work with building departments to resolve conflicts between manufacturer's installation instructions and said regulations. Since 1944, Seidel Electric Inc. has served Blairstown, NJ and surrounding area residents with alternative backup power solutions. As a family owned and operated electrical contracting firm, we specialize in meeting our community's needs for reliable standby power through our reputable generator installation and repair services. As a Generac Power Pro Professional company, we have high standards for our technicians, equipment, and services, which also include residential electrical work, indoor and outdoor lighting, home entertainment wiring, and electrical project design services.