---
At Seidel Electric in Blairstown, NJ, we provide professional cable outlet wiring for your home or office. Our team of certified electricians will make sure your cables are installed safely and securely, so that you don't have to worry about any potential damage to your home or office. We understand the importance of having a neat and organized space free from exposed cables and wires, and our experts can help you achieve the look you desire. Let's take a closer look at why professional cable outlet wiring is important.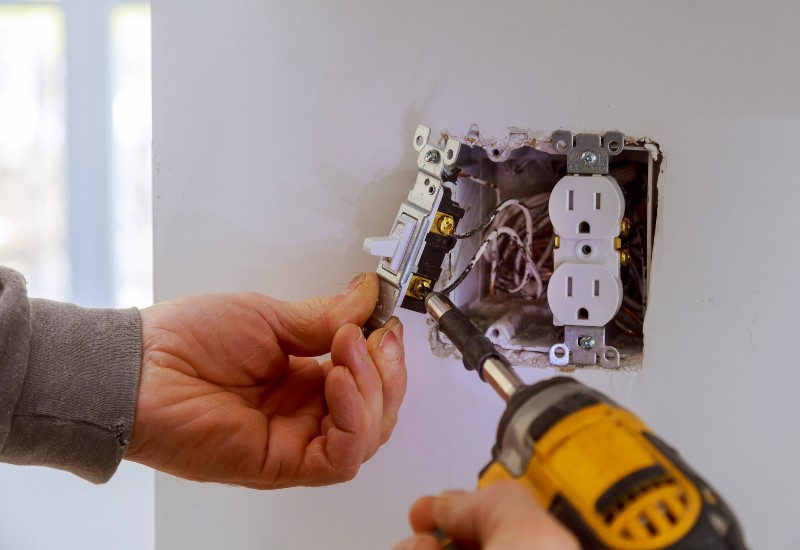 The Benefits of Cable Outlet Wiring – Faster Internet Speeds
One of the main reasons to have your outlets wired is to enjoy faster internet speeds throughout your home. By having an electrician run wires from each outlet in your house, you can increase internet speed since every outlet will be connected directly to the modem or router. This means that everyone in your family can access the internet quickly no matter where they are in your home.
Why You Need a Professional for Cable Outlet Wiring
It's important to understand that most cable providers do not handle cable outlet wiring themselves. This means that if you want to get your outlets wired professionally and safely, then you need to rely on a certified technician who has experience in this field. Our team at Seidel Electric has been providing excellent service since 1944, so you can rest assured that the job will be done right the first time around.
Professional Cable Outlet Wiring is Sleek and Convenient
Another big advantage of having professional cable outlet wiring is convenience. With professionally wired outlets, all your cables will be neatly tucked away behind walls where they won't get in the way. This also makes for a much tidier look as there won't be any exposed cords or wires lying around on the floor or hanging from walls. In addition, having all your cables properly wired also ensures better signal strength which can lead to increased performance for things like streaming video or gaming online.
A Certified Professional Handles Wiring with Utmost Care and Prevents Damage
Hiring a professional for your cable outlet wiring needs ensures that everything is done correctly from start to finish. Not only does this provide peace of mind knowing that everything has been taken care of by experts who know what they're doing, but it also helps avoid costly mistakes or repairs down the road due to improper installation or poor materials used during installation. Additionally, hiring an experienced professional like Seidel Electric guarantees fast service with minimal disruption to your daily life or business operations while we work on getting your cable outlets installed correctly and safely.
Trying to install cables yourself without proper training can lead to electric shocks, fire hazards as well as other forms of damage if not done correctly. That's why it's best to leave this kind of work up to professionals who know exactly how these systems should be installed safely and securely without risking any harm coming to either you or your property.
How We Handle Cable Outlet Wiring Installations
When we start a cable outlet installation project, the first thing we do is assess the existing wiring in your home or business to make sure it is up to code and safe. If we find any problems with your existing wiring, we will work with you to find a solution that fits your budget. We also make sure that all the necessary permits are obtained before beginning any work.
Once the assessment and permitting process is complete, our team of experienced technicians will begin installing the new cable outlets according to industry standards. All our technicians are licensed electricians and have years of experience dealing with all types of electrical wiring installations. We make sure that every wire is installed correctly and safely so that there are no issues down the road. In addition, our technicians are trained in both residential and commercial applications so no matter what type of property you have, we can handle it!
Contact Seidel Electric Today for Professional Cable Outlet Wiring You Can Trust!
So, if you live in Blairstown, NJ and need help with getting your outlets wired up professionally then give us a call today at Seidel Electric! Our experienced technicians can help make sure everything is set up correctly so that you don't have any issues down the line. With over seven decades of experience under our belt we guarantee quality results every time. Contact us now! We look forward to hearing from you soon!