Benefits of Upgrading Your Electrical Panel
---
Are you a resident of Blairstown, New Jersey looking for professional electrical services? Seidel Electric is the trusted name in electrical panel upgrades. Our experienced electricians provide top-notch service to commercial and residential customers alike. Read on to learn why upgrading your electrical panel is beneficial for your home.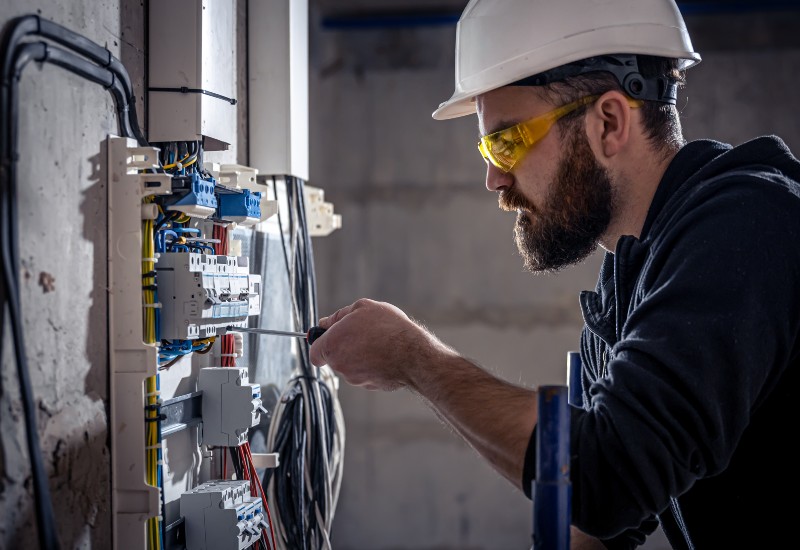 What Is an Electrical Panel?
An electrical panel is the main control center that distributes power throughout your home. It contains several components such as circuit breakers, fuses, and switches that direct current to each outlet in the house. The size of the panel will vary depending on the number of circuits and appliances in the home. Older homes may have outdated panels that aren't able to handle all the electricity needed for modern electronics and appliances. Upgrading your electrical panel can increase its capacity and make it safer for you and your family.
Practical Benefits of Upgrading Your Electrical Panel
When you upgrade your electrical panel, you're protecting your home and yourself from electrical hazards and enjoying the resulting practical benefits:
Increased Safety
Upgrading your electrical panel is one of the best investments you can make to ensure electrical safety in your home. Many older homes are equipped with electrical panels that are becoming out-of-date and potentially dangerous. Electrical panel upgrades help guard against overloaded circuits which can potentially cause electrical fires, electrical overloads, or other electrical hazards. Plus, new electrical systems combined with upgraded panels will help to increase the energy efficiency of your home while also providing better protection during a power outage. Upgrading your electrical panel is an essential part of protecting your family and maintaining a safe environment at home.
Increased Power
If your electrical panel upgrade has been on your "to-do" list for a while, now is the time to consider taking care of it. Increasing the power in your electrical panel can help support all the demands of your home or office. Robust electrical system–such as air conditioning and computers—and everyday devices like cell phone chargers and televisions can benefit from an upgrade. Not only will you be able to stop worrying about electrical outages in times of peak usage, but an electrical panel upgrade can also provide a sense of security that you have done what was necessary to take care of your home or business. Taking time now to complete this important task may pay off in electrical savings and peace of mind down the road.
An Energy-Efficient Home
An electrical panel upgrade can be a great way to make your home more energy efficient. New electrical panels are designed to be up to date and efficient, as they use current technology that is designed with power conservation in mind. With an updated electrical panel, you can benefit from lower electrical bills and reduced electrical build-up, both of which add up over time and help reduce your carbon footprint and be more financially conscious. Additionally, this type of upgrade can add additional safety benefits, such as surge protection, outlet wiring details to meet codes, and longer lasting components within the electrical panel itself for long-term reliability.
Decreased Maintenance Costs
Upgrading your electrical panel is an incredible way to reduce long-term maintenance costs. With an electrical panel upgrade, you can increase the electrical capacity of your home or business and ensure the proper functioning of electrical appliances, reducing energy waste and thereby saving money in the long run. An electrical panel upgrade may also boost safety standards and help minimize costly emergency repairs due to power surges or shorts. Investing in regular electrical services for an electrical panel upgrade is an excellent way to prevent ongoing electrical challenges and maintain a safe and efficient electrical current.
A Potential of Having a Lower Insurance Premiums
Investing in electrical panel upgrades can be an incredibly valuable decision that could lead to paying significantly lower insurance premiums. Taking the time and effort to upgrade your electrical panel can provide electrical safety and security, which is essential for any house or business. In addition, electrical panel upgrades minimize the risk of electrical hazards, making them more attractive to insurance companies. With careful planning and maintenance, you could improve the safety of your home tenfold while potentially cutting costs when it comes to your insurance. Ultimately, electrical panel upgrades are a worthwhile investment that should be strongly considered by anyone looking to reduce their insurance premiums while improving their electrical system.
Contact Seidel Electric Today to Get Started!
Upgrading your old electrical panel has many benefits – from increased safety to decreased maintenance costs and even potential insurance discounts! Seidel Electric provides top-notch service when it comes to upgrading residential or commercial electric panels in Blairstown, NJ – contact us now for superior service from our experienced electricians!