How Do I Prepare My Home for a Power Outage?
---
How Do I Prepare My Home for a Power Outage?
Power outages can affect anyone who gets electricity from the utility power grid. Most outages are relatively brief, lasting no longer than a few hours, but others can leave you without power for days or longer.
You might know when an outage might occur, such as when the weather forecast calls for high winds, torrential rain, or heavy snow. Still, a blackout can happen without warning if a traffic accident, equipment failure, animal damage, or deliberate sabotage is to blame. Regardless of the cause, it's important to get your home ready in case you lose power. Here are some practical ways to prepare for a power outage.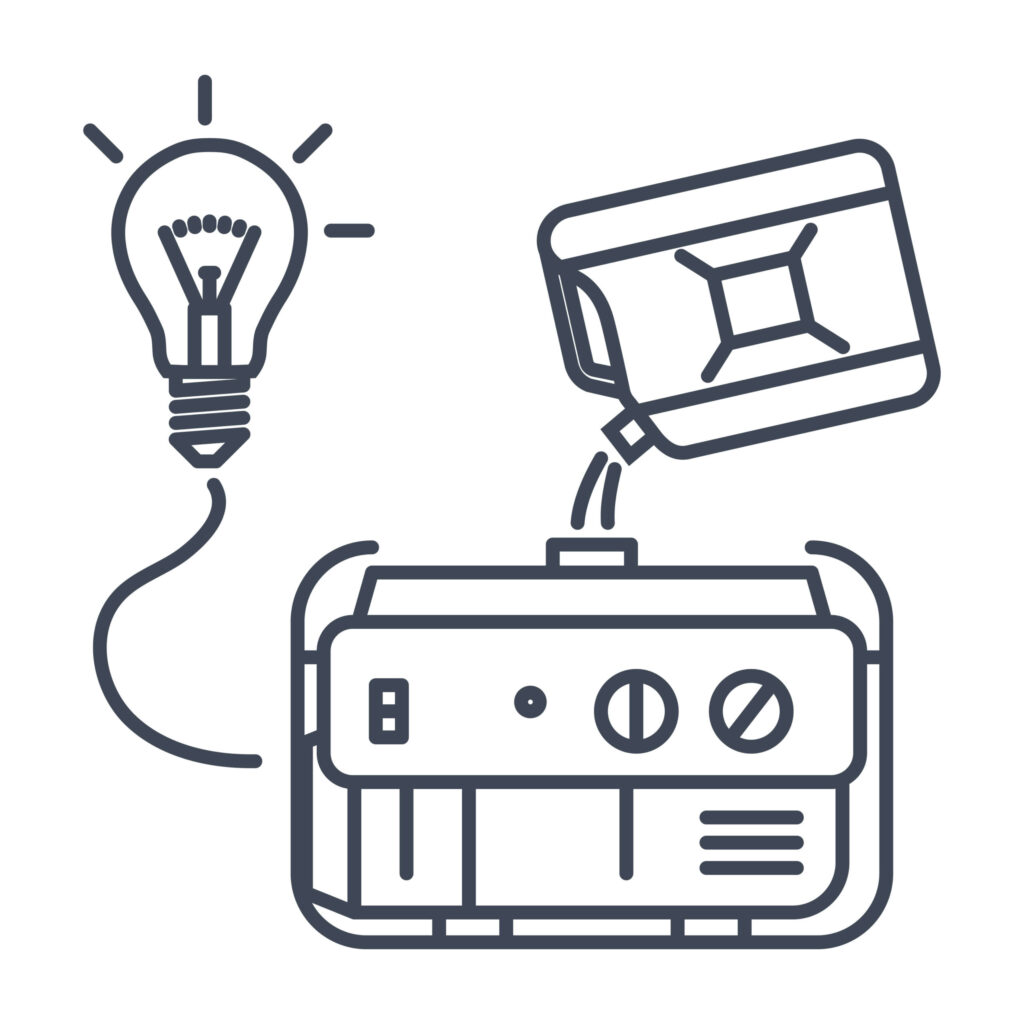 Assemble an Emergency Kit
Keep the following supplies in a box, backpack, or plastic tote:
First aid kit
Basic toolbox
Flashlight for each family member
Battery-powered NOAA Weather Radio
Spare batteries for flashlights and radios
Garbage bags for sanitation purposes
Hand sanitizer, baby wipes, and dry shampoo
Car cell phone chargers
Cash
Pet food
Non-perishable food (peanut butter, canned meat, crackers, cereal)
Several water bottles for each person
Fuel Up the Car & Charge Your Electronics
Because gas stations use electricity to pump fuel, be sure to top off the tank if a storm is headed your way. Have everyone in your family charge their cell phones, tablets, e-readers, and handheld games for communication and entertainment purposes if the power goes out. Take advantage of any portable phone chargers you have to extend your battery life.
Prepare for Cold Indoor Temperatures
Keep your home stocked with blankets, sleeping bags, and winter gear in case you lose heat during a winter storm. Emergency thermal blankets and hand warmers also come in handy. If you have a wood-burning fireplace or stove, stock up on firewood. Also, be aware that some natural gas fireplaces work during blackouts.
Make a Power Outage Plan for Medical Devices
If you require electricity to operate a medical device—such as a respirator, power scooter, or home dialysis equipment—having a power outage plan is essential. You may need an alternative power source to maintain your independence or even stay alive during a power outage!
Install a Standby Generator
You can avoid the headaches of a power outage altogether by installing a home generator. This device powers key appliances and electronics when something stops your utility provider from sending electricity to your home. Many standby generators run on the home's natural gas supply, which is more resilient during disasters than electricity. Propane, gasoline, and solar generators are also available. Seidel Electric Inc is an authorized reseller of Generac generators. We are committed to helping New Jersey homes and businesses keep the lights on even when the power goes out. We install Generac standby generators, starting with a free, in-home assessment and no-obligation quote. We also provide reliable generator repair services, whether we originally installed your unit or not. To schedule generator services in the Tri-State Area, please contact us online or call (908) 362-6191 today.